Powerhouse Cinema Grill
540 So Front St
Memphis , TN 38103
901-350-5975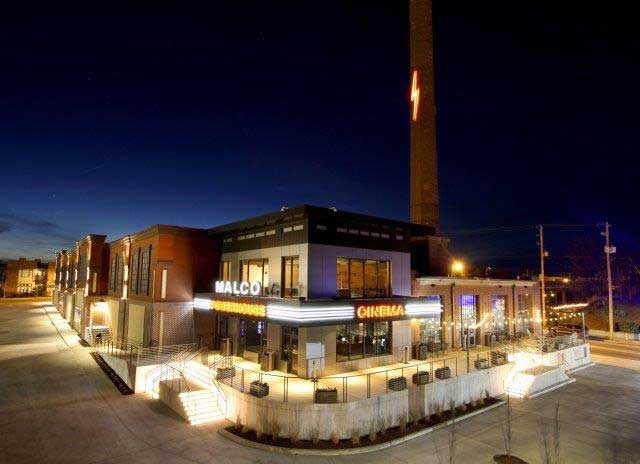 RECLINER SEATING
RESERVED SEATING
MXT available here

PARENTS PLEASE BE ADVISED
No One Under 17 Years of Age Will Be Admitted To Any R-rated Movie After 6pm on Fridays & Saturdays Or To Any G, PG or PG-13 Movie after 6pm on Fridays & Saturdays Without Accompanying Parent . Identification Will Be Required At All Times.

Monday - Aug 19, 2019
Click times for Online Ticket purchases.
A football player's dreams to play in the NFL are halted when he is wrongly convicted and sent to prison. Years later, he fights to clear his name within an unjust system.
Fast & Furious Presents: Hobbs & Shaw
Lawman Luke Hobbs and outcast Deckard Shaw form an unlikely alliance when a cyber-genetically enhanced villain threatens the future of humanity.
Three sixth grade boys ditch school and embark on an epic journey while carrying accidentally stolen drugs, being hunted by teenage girls, and trying to make their way home in time for a long-awaited party.
Once Upon a Time in Hollywood
A faded television actor and his stunt double strive to achieve fame and success in the film industry during the final years of Hollywood's Golden Age in 1969 Los Angeles.
The wives of New York gangsters in Hell's Kitchen in the 1970s continue to operate their husbands' rackets after they're locked up in prison.
After the murder of his father, a young lion prince flees his kingdom only to learn the true meaning of responsibility and bravery.
Where'd You Go Bernadette
A loving mom becomes compelled to reconnect with her creative passions after years of sacrificing herself for her family. Her leap of faith takes her on an epic adventure that jump-starts her life and leads to her triumphant rediscovery.