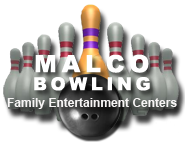 Grateful Dead: Meet Up 2014 Alt-1
100 Minutes
Rated: NR
Fathom Events and Rhino Records are ecstatic to bring the Grateful Dead back for the fourth annual Meet-Up at the Movies on Thursday, July 17 at 7:30 p.m. (local time).This year's Meet-Up features the never-before-seen and blistering Beat Club studio performance in its entirety. Captured live for Bremen, West Germany's Beat Club TV program during the band's legendary 1972 European tour, the performance features the band in their prime and playing at the height of their powers. This special one-night event features video restored from the original broadcast 2" quad video and audio mixed and mastered from the original analog tapes. The set list for this larger-than-life performance includes Bertha, Sugaree, Playing In The Band, Truckin'>D
More Info... Reviews...
Now Showing At:
Click times for Online Ticket purchases.