Text a theatre NAME to "MALCO" or 62526: And get back a text with Movies & Times.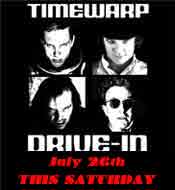 Alvin and the Chipmunks: The Squeakuel
89 Minutes
Rated: PG
The world famous singing pre-teen chipmunk trio return to contend with the pressures of school, celebrity, and a rival female music group known as The Chipettes.
More Info... Reviews...
Now Showing At:
Click times for Online Ticket purchases.